Ever since the first pizza hut scene, it has been a staple in every food-lover's diet. From all over the world, people have enjoyed their pizzas and tried to imitate what made them so popular. Their secret is their fresh dough and organic ingredients. Now, Happy Joe's Pizza is helping to take that concept globally. 
To help the Egyptians embrace their love for pizza, Happy Joe's Pizza opened a new restaurant in Cairo, Egypt. After the success of the opening, they plan to open up several more locations across Egypt. The Egyptian architecture is a nod to the culture they want to bring into the space while also helping them resemble a local favorite.
Ahmed El Batran of H.J. Middle East L.L.C. said, "We are on a path to become the leading pizza chain in Egypt. We are very pleased to be opening our first restaurant in Cairo as we continue to look for expansion opportunities across the country." Happy Joe's Pizza has mastered the art of tasting great, and now they're ready to show a new culture that makes them so great. For Egypt, this is a true milestone. When Happy Joe's Pizza debuted in Egypt, it also introduced its Franchise Opportunities.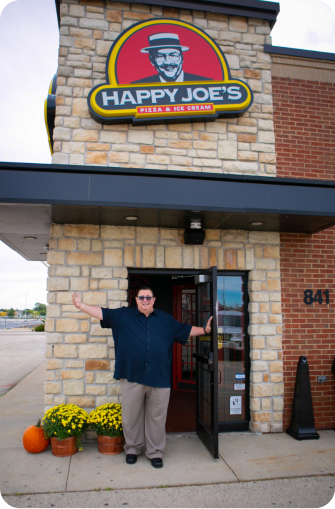 The fast food company believes its partnership with Franchise International will allow them to expand throughout the Middle East. Ultimately, they plan to employ 10,000 more Egyptians through their franchise model over the next five years (Crunchbase). 
Happy Joe's American Pizza Parlor believes that introducing its franchise model in Egypt perfectly matches its growth opportunities and presence in the market. According to the pizza parlor´s C.E.O. and President Tom Sacco, "We are excited to be opening our first restaurant as part of the Franchise International network in Egypt. franchise opportunities such as this have been strategically placed throughout the region and we believe we will gain great success in the coming years."